CKUA THE BLUEGRASS SHOW
INTERVIEW OF DARCY WHITESIDE SPEAKING WITH AL LAMONACA.
SONGS:
-IS IT TRUE (Wheatland County 1979)
-INTERVIEW
-LAST TIME I GAVE MY HEART AWAY
9.11 MB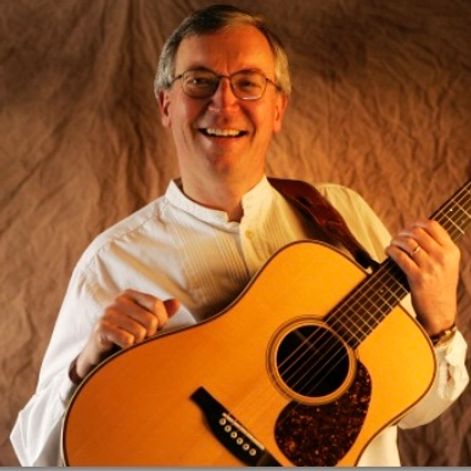 Steve Fisher
The BOAT HOUSE DEMO TAPES
Full length albums from local artists are rare these days in the Alberta bluegrass scene. Recordings from Al LaMonaca, one of its leading lights, have been rarer still.
Happily, that's about to change with the upcoming release of Al's new solo project 'The Boat House Demo Tapes'.
As expected, the album showcases his excellent guitar playing, lead and harmony vocals and capable dobro and banjo work. The surprise is his skills as a songwriter. Nine of the tracks are originals written by Al or co-written with his good friend and collaborator, Jarred Albright who played fiddle and mandolin and engineered the project. Bassist Dale Ulan laid down his usual solid groove on all tracks.
Three well chosen covers round out the album: Michael Martin Murphy's 'What Am I Doing Hangin' Round', Norman Blake's classic 'Last Train From Poor Valley' and Paul Overstreet's 'I Couldn't Find My Walking Shoes'.
'The Boat House Demo Tapes' reflects a number of Al's musical influences but it's the progressive bluegrass sound of the 1970's that I hear most: hints of The Seldom Scene, The Country Gentlemen, J.D Crowe, and others.
Beyond musical stylings, Al seems to be channeling some of the hopefulness of that era, its spirit of adventure and its optimism.
Just what we need in these troubled times.
Steve Fisher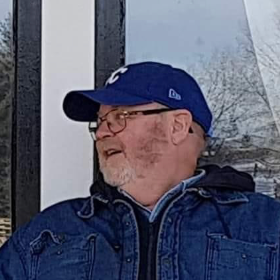 Eric holt
the boat house demo tapes
Al Lamonaca has been a mainstay of the Western Canadian bluegrass and roots music scene for many years.  Most likely you have seen Al as a key part of The Steve Fisher Bluegrass Band at their monthly gig at the Ironwood Stage and Grill, concerts at the Foothills Bluegrass Music Society, on stage at the Blueberry Bluegrass Festival and a number of other performances around Calgary and the occasional foray into BC.  He has also been found playing with The Buggs and with his good friend Jarred Albright in JA and The Other Guys.  If you have been around the Calgary music scene long enough you will remember Al from Stray Dawgs, Rock Bottom, Hothouse Bluegrass Band, and Wheatland County.
While I am personally an admirer of Al's flatpick guitar playing, he is pretty good on the banjo and Dobro as well.  He is also a good lead singer on those High lonesome Bluegrass songs and pretty fair at singing harmony.  He makes every band or group he plays with a little better.
So I am very excited to see that Al is putting out an Album of original works and covers called "The Boathouse Demo Tapes". I have been privileged to hear three of the tunes plus excerpts on CD Baby.  If you are fan of acoustic roots and bluegrass music you are going to like and enjoy this album.  The song selections are good, a little bluesy, a little heartbreak, some fun, and a couple of instrumentals for good measure.  The singing is good, the harmonies are good, and bluegrass fans will get all the great instrumental breaks that you would expect from this master player (and friends).